I know it's still the summer, but something possessed me the other day to ask Sweetie to start thinking about Christmas. What's she going to tell Santa she wants for Christmas this year?
Not 3 minutes later, she had her paper and crayons out, asking me how to spell the words for her letter to Santa.
Here it is: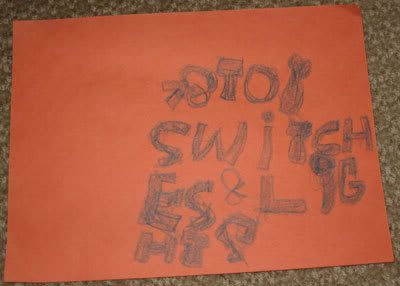 And (for all of you who don't read pre-schooler) here's what it says:
78 Toy Switches and Lights
According to Sweetie, this is a toy that looks like the number 78 and it has a switch on it that you can turn to make it louder or softer and turn the lights it has on and off.
Okkaaaaayyyyy.
Well, Sweetie... I'm pretty doubtful that Santa can find something exactly like that for you, but he could probably swing something like this if you're interested.
Yeah. I know. Not quite the same thing, is it? Sorry about that.
----------------------------------------------------
Sweetie's latest creative pursuit has been to learn how to use her
safety zizzors
better.
She's been practicing a lot!
That picture was take a few weeks ago. Since then, she's gotten a lot more precise in her cutting with somewhat less waste.
Last night she cut out this: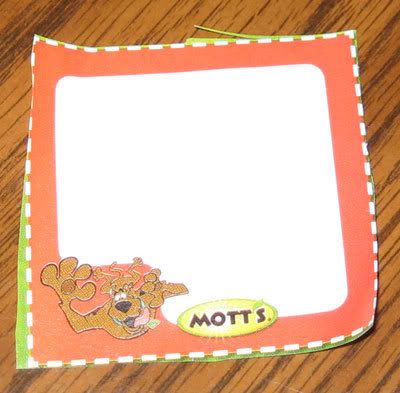 Pretty good for a lefty, huh?!
Now if only I could get her to stop looking through my magazines and deciding on her own that any image with a dotted line around it is fair game for cutting practice.