Coloradians are good folk. At least that's my impression of them. The good people at
Disaboom
are set up out there in Denver. And remember that book I was reading -
Just Do It
? (Finished it - good read - pick it up!) The book's author lives in CO with his wife and daughters. And of course we can't forget about
Trista and Ryan
nor good ol'
Jesse
from
The Bachelorette
. All cool, down to earth people, from what I can tell.
Now I'm adding another group of good people who live in Colorado: those at the
Tees for Change
company.
Started by a mom who, along with her husband, has always been "committed to living an eco-friendly lifestyle with a deep belief in positive thinking",
Tees for Change
design and sell organic shirts for men, women and infants that both inspire and motivate.
Simply put, their company's mission is 3-fold: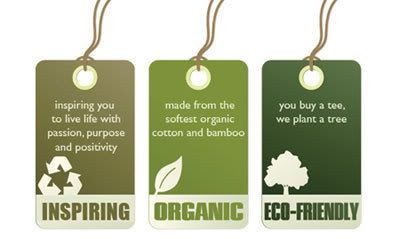 Not only do these shirts display bold, powerful messages - but they are truly stunning to look at. Here are just a few examples: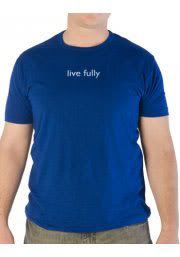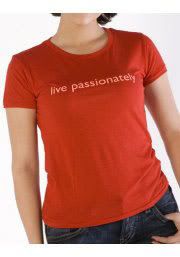 See what I mean? Who wouldn't feel good about themselves while wearing such stricking colors and awesome messages?!
And the best part? Now until the end of August,
Tees for Change
is offering readers of this here blog a 15% discount on any purchase.
Simply visit their site, fill your cart, and offer up the Coupon Code: 
mom15
when you check out. It's that easy!
So get going. Shop anytime before August 31st to qualify for this awesome deal. Wear your new purchase(s) with pride and positivity. 
That's what I stand for and that's what
Tees For Change
stands for.
Now stand up for yourself, and the world, and shop your heart out today. 
Here's to a great future!
------------------------------------
Oh yeah - this is supposed to be Sweetie Saturday, isn't it?
Hmmmm
.... let me think.... 
Oh! Here's something my mom told me...
Sweetie was over at my parents' house last week, hanging out in their office as my mom worked on the computer. Sweetie's eye caught a glimpse of something interesting peeking out from the depths of the large, cluttered closet in the room. Then she realized what she was looking at.
Nana! Is that your
vision board
?! Wow! Mama has a vision board too! That's so cool!
(Actually, it was a designer's board I planned out a few years back when Hubby and I, my siblings and dad all chipped in to makeover my parents' bedroom as a special birthday gift for my mom. So - yeah - I suppose it is a vision board. Just not quite the same as the one I've made up for myself).