...for missing today's regularly scheduled post. I was on my way...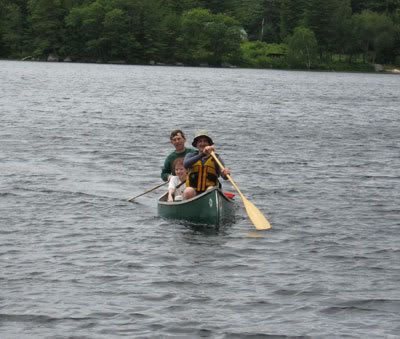 ...to my Aunt and Uncle's lakeside camp for the day.
We all had a great time! Especially Sweetie, who right away wanted to do what Mommy got to do - ride in the canoe!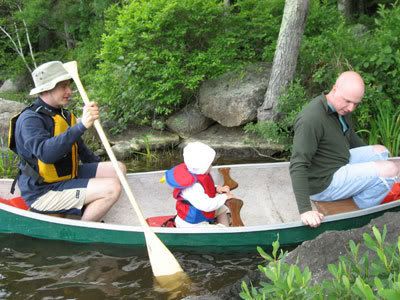 She loved it! But it wore Daddy out.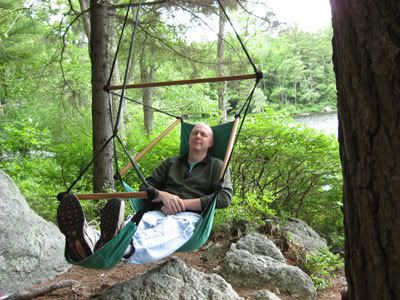 Sweetie, though, still had tons of energy to play with her little 1st cousin once removed.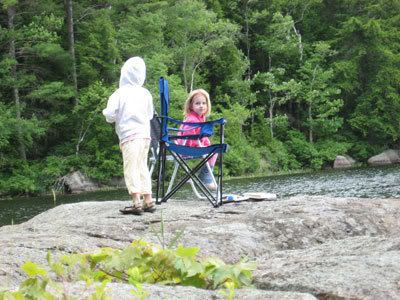 While I sat myself down and enjoyed the pretty view for most of the day.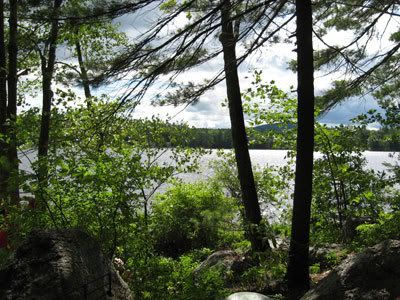 Until, that is, I had to visit the potty (or, as Sweetie referred to it,
the pretty poop pile
).
Actually, for an outhouse, it really was a fun sort of place, complete with tons of interesting reading material.
Pretty soon it was time for folks to head back out onto the water
And time for Sweetie and friends to head out on their second canoe trip of the day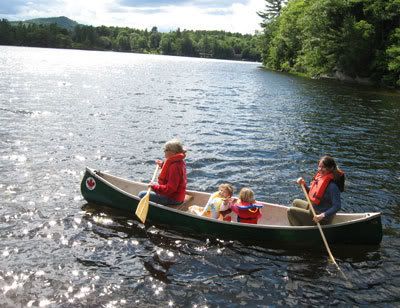 After which she had to be stripped of much of her soaking wet clothing (you see, they stopped at a sandy part of the shore to -
ahem
- wade in the water) and put on this borrowed hoodie
But did I care? No! Cuz I was drinking this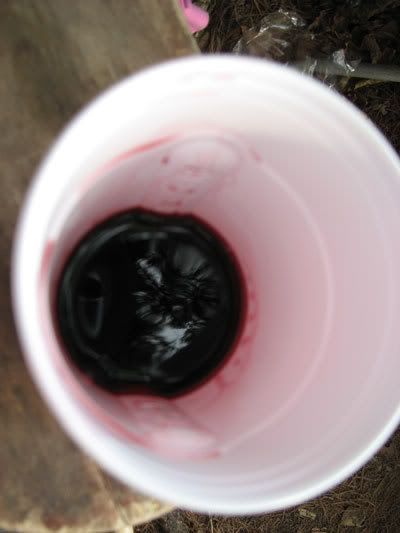 But not to worry. Soon enough the drinks were accompanied by food. Burgers of all types - veggie, beef and turkey. You name it, they got it!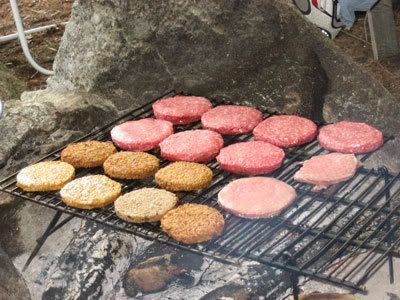 Shortly thereafter, it was time to say our goodbyes and thank you's for a lovely (if a bit chilly for July 1st) summer day.
Ahhhh... what a life! We can't wait until next summer to do it all again.